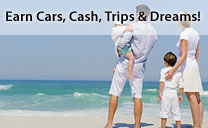 Why Network Marketing? Why Shaklee?
Thank you for taking the time to take a closer look at the Shaklee Business opportunity.
Shaklee is a Social Networking company that specializes in products that help create a Healthy You, a Healthy Home and a Healthy Environment. While the products are outstanding and backed by countless independent studies, the business potential of Shaklee is also worth considering. Becoming a Shaklee Distributor might be the business opportunity that you have been looking for to achieve your goals.
Robert Kiyosaki
The Perfect Business is Network Marketing
Author of Rich Dad/Poor Dad
There are Two Essential Reasons to Join a Network Marketing Business - According to Robert Kiyosaki
"Reason number one is to help yourself. Reason number two is to help others. If you join for only one of these two reasons, then the system will not work for you."
The beauty of most network marketing systems is that you do not really make much money unless you help others also succeed as a Business owner/Investor.
What is Shaklee?
Shaklee is a company with a conscience. Shaklee is one of the most stable companies in the social marketing business. In nearly 60 years of continuous operation, Shaklee has paid more than $7 billion in commissions to its Distributors without missing a month. $2.2 billion of that has been paid out in just the past 10 years, representing more than 30% of commissions paid in the entire 58‐year history of Shaklee.
Over the past 10 years, Shaklee has doubled in size and is rapidly approaching $1 billion in global sales for the first time in its history. This is so important because so many companies out there are popping up and then disappearing from the scene. Shaklee is not only here to stay – we're growing. This coming year (2015) Shaklee is expanding into India. This has generated a great deal of excitement as it represents a new and extremely large market for the Shaklee products.
Shaklee Difference Be Part of the Shaklee Effect!
Why Shaklee?
Please click on the links below. What you will find is that Shaklee is a great opportunity because of the products, the business model, and because it represents an environmentally friendly alternative.
Shaklee becomes a business at the Distributor level. You can earning extra income by introducing friends and family to Shaklee products, with the potential to build a team and earn a significant income. Either way, it's as flexible as you need it to be, to create the future you decide you want.
You'll receive a 15%–25% discount on products you purchase, with the potential to earn up to 16% in price differential, up to 20% on group purchases and up to 14% in bonuses paid on purchases within your larger organization. You can also earn car payments, trips, as well as exciting additional bonuses through our FastTRACK program.*
The rewards are many, and not all of them are financial, although that's a big part of it.
Most people who want to join Shaklee find they fit best into one of three categories:
(1) USE the Products and experience the way that Shaklee products can help create a transformation in health;
(2) SHARE & EARN – which means Sharing the "Effect" with the community or network by introducing Shaklee products, thus earning deeper discounts and extra cash, and covering the cost of products, or
(3) BUILD – which means building a team in a way that works for them and fits their life, with the potential for significant, long‐term financial rewards. We like the company because we can use an environmentally friendly product that works incredibly well. At the same time we simply share the product and create a business opportunity for ourselves.
Roger Barnett
The Shaklee Business Opportunity Shalkee FastTrack Presentation
A 25 minute presentation that will enlighten you!!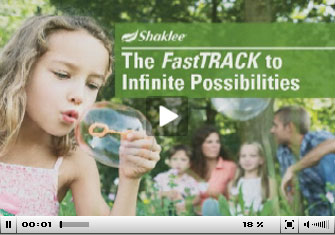 Other links:
Shaklee Summary Presentation
Shaklee Dreamplan Opportunity
Roger Barnett on Shaklee and the Environment
Shaklee Compensation Plan
*IF THE INFORMATION IN THIS EMAIL APPEALS TO YOU PLEASE JOIN OUR TEAM

Why choose our team?
We are part of a supportive upline family that offers a wealth of training, support, and knowledge.